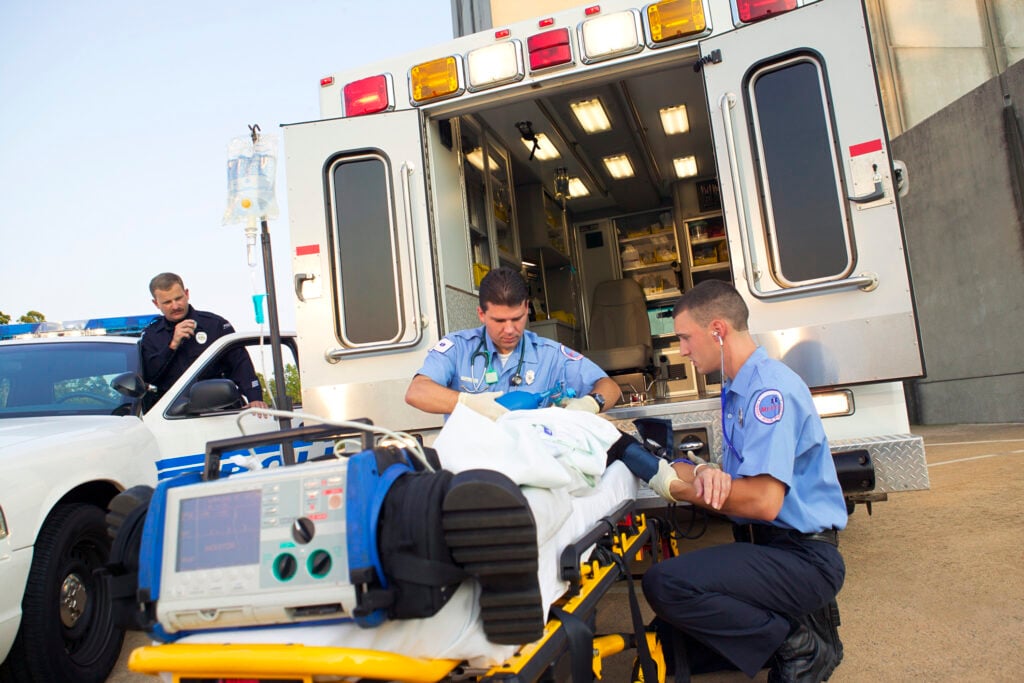 Allied Health & Safety Education
Careers in Allied Health & Safety
Take Your Healthcare Career to the Next Level
Health and safety skills are a vital part of many careers. First responders and people who work in healthcare settings need to know how to help someone in crisis. Our courses can show employers that your skills are up to date — and you're ready to work safely. Patient navigation can be a good fit for nurses who need a break from bedside care. And if you want to explore other healthcare careers down the road, knowing how to draw blood is a good skill to have on your resume.
Certificates & Degrees in Allied Health & Safety
At WWCC, you can learn a lot in just one quarter! Our EMT program will teach you how to deliver lifesaving care to sick or injured people before they get to the hospital. The Patient Navigation Certificate will teach you how to guide people through the healthcare system. And the Phlebotomy Certificate will prepare you to collect, handle and process blood samples for testing.
Loading program content from Acalog…
Loading program content from Acalog…
Loading program content from Acalog…
Allied Health & Safety Program Details