Meet Dr. Chad Hickox
Chad Hickox is the fifth president of Walla Walla Community College. He was named President by the Board of Trustees in May 2020 after serving for three months as Interim President.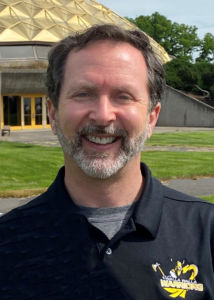 As WWCC President, Dr. Hickox serves on the WWCC Foundation Board of Governors and is a member of the Washington Association of Community and Technical Colleges. President Hickox is also a member of the Walla Walla Valley Chamber of Commerce Board and is an active member of the Education Attainment Alliance, a consortium of higher education and K-12 leaders dedicated to improving educational outcomes in the Walla Walla region.
His professional experience in higher education spans 24 years and numerous roles at several colleges across the country. President Hickox has led a number of initiatives focused on providing high-quality education and workforce training for students, particularly students of color, socio-economically disadvantaged, and other under-represented students in the STEM fields.
Dr. Hickox came to WWCC in February 2018 as Vice President of Instruction. From July 2019 through March 2020, he served as Executive Vice President/Provost. Prior to coming to Walla Walla, he served from 2015 to 2018 as the lead Academic Officer at a rural community college in Helena, Montana.
Dr. Hickox served as the Accreditation Liaison Officer to the Northwest Commission on Colleges and Universities and led a number of accreditation visits to colleges and universities in the Pacific Northwest. Dr. Hickox has also held leadership roles at South Seattle College, where he was responsible for leading discussions with the Bill and Melinda Gates Foundation that resulted in a grant called "Project Finish Line," which represented a partnership with several Puget Sound colleges as well as WWCC.
Prior to embarking on an administrative career, Dr. Hickox was a tenured Philosophy instructor at Macomb Community College in Warren, Michigan. His Ph.D. in Philosophy from the University of Buffalo (SUNY Buffalo) led him to study and teach Ethics, Logic, and Political Philosophy, among other topics. He earned his undergraduate degree from the College of Idaho as a Lawrence Henry Gipson Liberal Arts Scholar with an emphasis in History and Philosophy.
President Hickox lives in Walla Walla with his wife and two sons.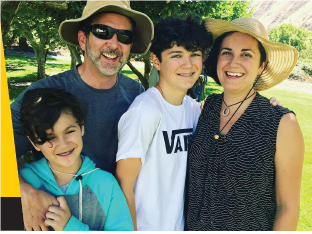 President's Office Contact Information
President's Office Information