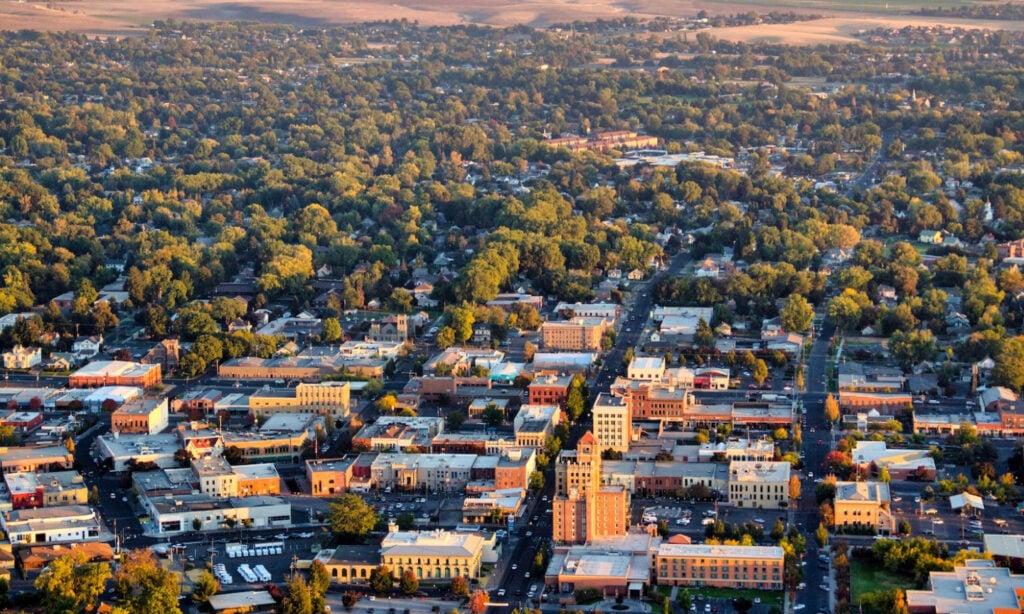 YOU'LL LOVE IT HERE
Our two campuses are in the heart of some of the most beautiful country in Washington state. Walla Walla and Clarkston are the perfect blend of laid-back, small-town vibes with a spirit of energy and adventure. Both offer spectacular views, lots to do and fun places to explore.

WHY WALLA WALLA?
Walla Walla is a special place to call home. Imagine it: Rolling hills filled with beautiful farms and vineyards. The Blue Mountains and Columbia River nearby. Four beautiful seasons. And friendly faces around every corner.
What can you do here?
Explore
---
Free parking on campus and downtown.
Free public buses.
Bike-friendly roads and trails.
55-minute flights between Walla Walla and Seattle.
Eat and Drink
---
Farm-to-table restaurants.
120+ world-class wineries.
30+ downtown tasting rooms.
Local breweries and roasteries.
Listen
---
Live bands around town.
Summer concerts with world-renowned headliners.
Music festivals.
The longest continuously running symphony west of the Mississippi.
Watch
---
First Friday Art Tours.
A summer baseball league.
Local theaters featuring live plays, musicals, comedy, dance and more.
A 12-screen movie theater.
Play
---
A public pool with two waterslides, splash pad and more.
Four beautiful golf courses.
Easy access to Bluewood Ski Resort and hiking trails in the Blue Mountains.
Lake and river access for boating, fishing, paddling and more.
Connect
---
A vibrant downtown.
A packed calendar of community events.
Seasonal fairs, festivals and parades.
A thriving volunteer community.
6 Cool Things to Check Out
Wondering what it's like to live and work in Walla Walla?
Check out this video!
Walla Walla, Washington: A Place Like This

WHY CLARKSTON?
Clarkston and its sister city, Lewiston, are the ultimate two-for-one: two vibrant cities on either side of the Snake River offering dramatic views, outdoor adventures, and access to local arts, culture, and history.
What can you do here?
Explore
---
Free parking on campus.
A robust bus system — youth ride free!
Walk-friendly sidewalks and bike lanes.
Flights from Lewiston to Denver, Salt Lake and Seattle.
Eat and Drink
---
Award-winning boutique wineries.
Local craft beer.
Casual fine dining in downtown's restaurants and pubs.
Classic lunch counter and popcorn at Wasem's.
Listen
---
Live bands around town.
Summer rock concerts.
Live music at the Hot August Nights car show.
Sound Downtown Summer Concert Series at Brackenbury Square.
Watch
---
Free summer movies under the stars.
Shows and classes at Valley Art Center.
Musicals, plays and workshops at Lewiston Civic Theater.
A 12-screen movie theater in Lewiston.
Play
---
Camping, boating, fishing, hunting and hiking along the Snake River.
A family-friendly Aquatic Center with indoor and outdoor pools, waterslides, lazy river, hot tub and more.
Year-round golfing.
A 16-lane bowling alley and casino.
Connect
---
Two fun downtowns to explore.
Holiday festivals, parades and community events.
Endless ways to volunteer.
Opportunities to connect with the rich past and present of the Nimiipuu.
6 Cool Things to Check Out