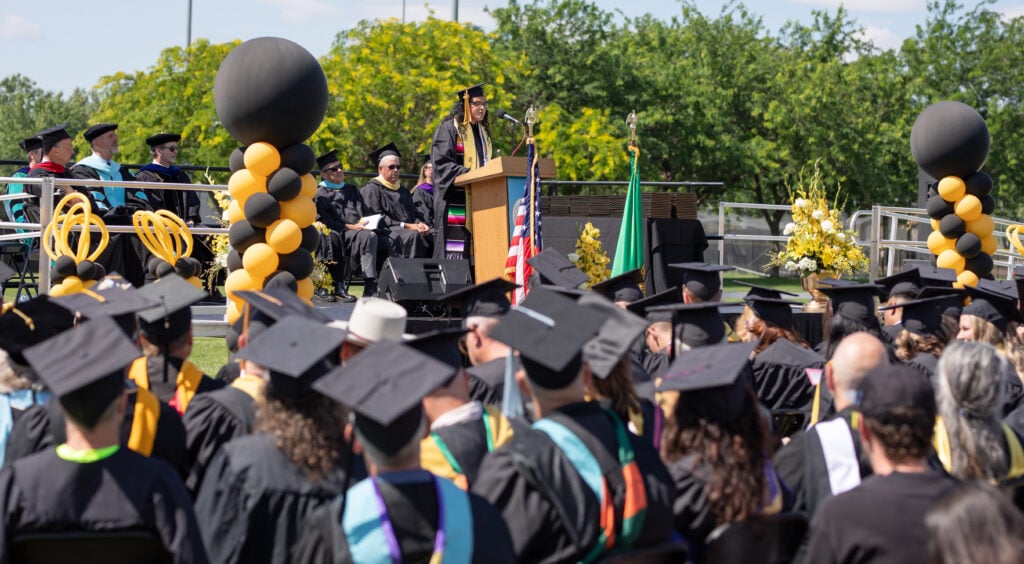 Educational Pathways
Map out your customized Educational Pathway that meets your unique academic and career goals.
Select Your

Pathway

Not sure where to start? Don't worry, these nine Educational Pathways were designed to help. Each area of study allows you to explore the many opportunities available to you at Walla Walla Community College. An Educational Pathway gives you a list of courses that lead to a degree and match up with your academic and career goals.
How Educational Pathways Work for You
When you have a plan to reach your goal, you're more likely to achieve it. Mapping out your Educational Pathway with an advisor helps make the most of your time, effort, and resources as you set out for academic success. Here's what to expect when you start on your pathway:
Discuss with an advisor regarding your personal and career goals.
Select the degree or program pathway that best matches those goals.
Design an educational plan including the courses and preparing for joining the workforce or transfer.
More Learning Opportunities at WWCC