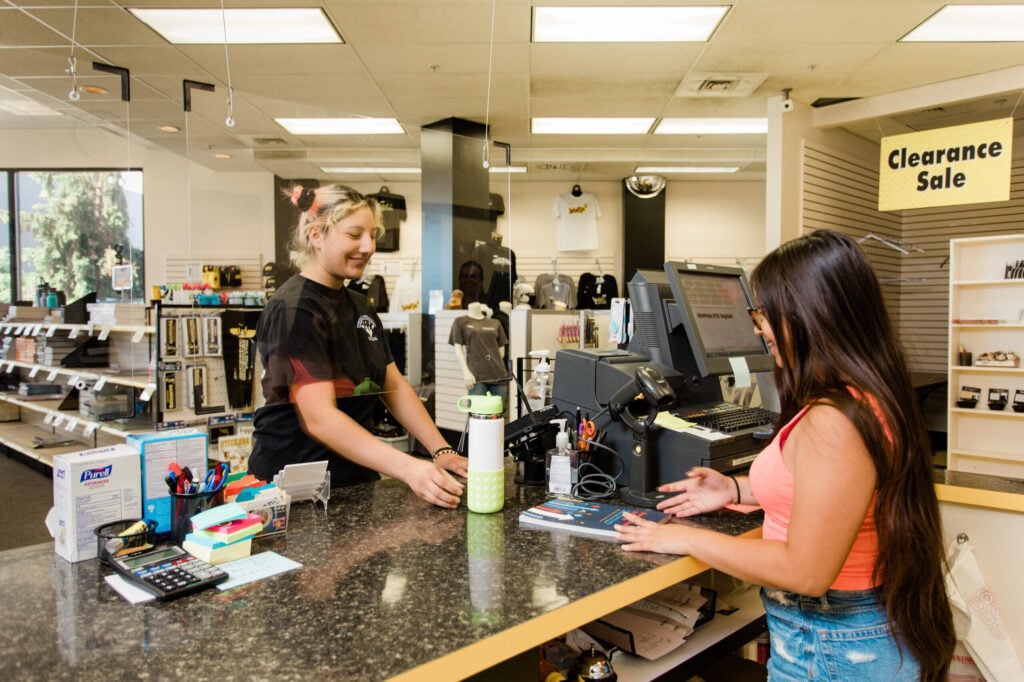 Warrior's Locker
Your WWCC college bookstore!
Visit WWCC's online and on-campus college store, where you'll find textbooks, software, supplies, Warrior apparel, gift cards, and more.

Textbooks and so much more at the college bookstore
Dive into a diverse array of Warrior Logo Merchandise, perfect for displaying your campus pride in style. Discover the essence of your school spirit through our extensive collection.
Stay updated and prepared with our Quarterly Textbook Information. Find and purchase textbooks for your success at Walla Walla Community College.