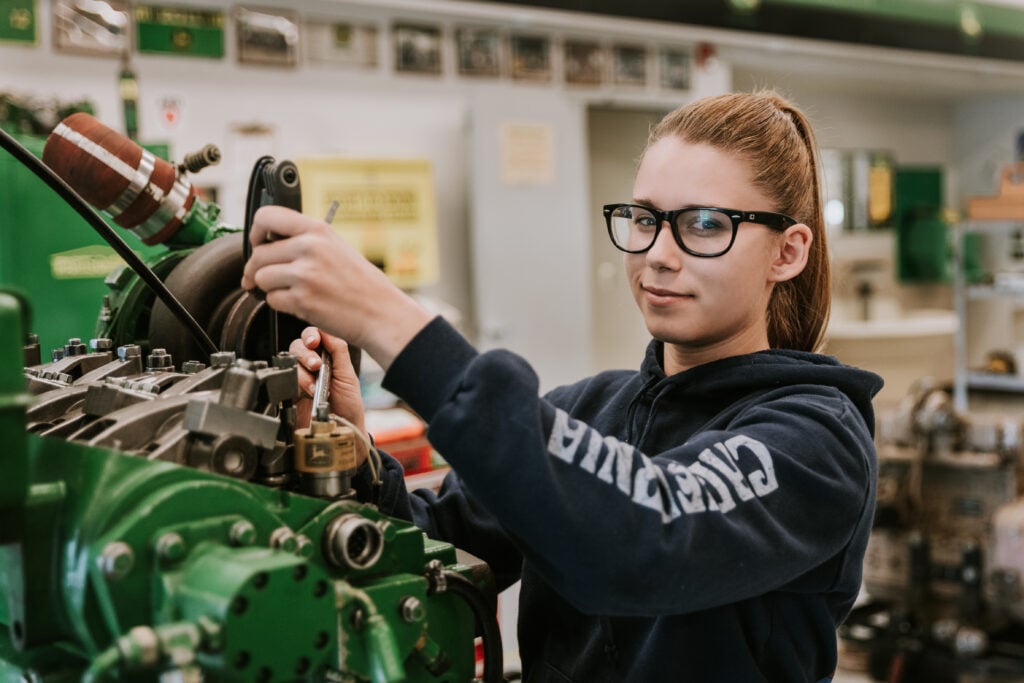 Manufacturing, Electrical, and Transportation
Study
Manufacturing, Electrical and Transportation
If you like knowing how things work — and how to fix them — this is the pathway for you. You'll learn to apply your problem-solving skills to technologies people rely on every day.

Industry Outlook: Manufacturing, Electrical and Transportation
Every community needs people who know how to build and repair the machinery and systems that keep our homes, cars, businesses and communities running. With the specialized training you get at WWCC, you'll have in-demand skills can that lead to jobs in construction, manufacturing, vehicle repair and other vital industries.
Popular Manufacturing, Electrical and Transportation Careers
If you want a career where you can work with your hands and learn new things every day, there are great opportunities here for you. WWCC's programs prioritize hands-on learning and real-world work experience. So you'll graduate with career-ready skills that have already been put to the test.
Manufacturing, Electrical and Transportation Degrees at WWCC

Needing to complete a high school diploma or GED?