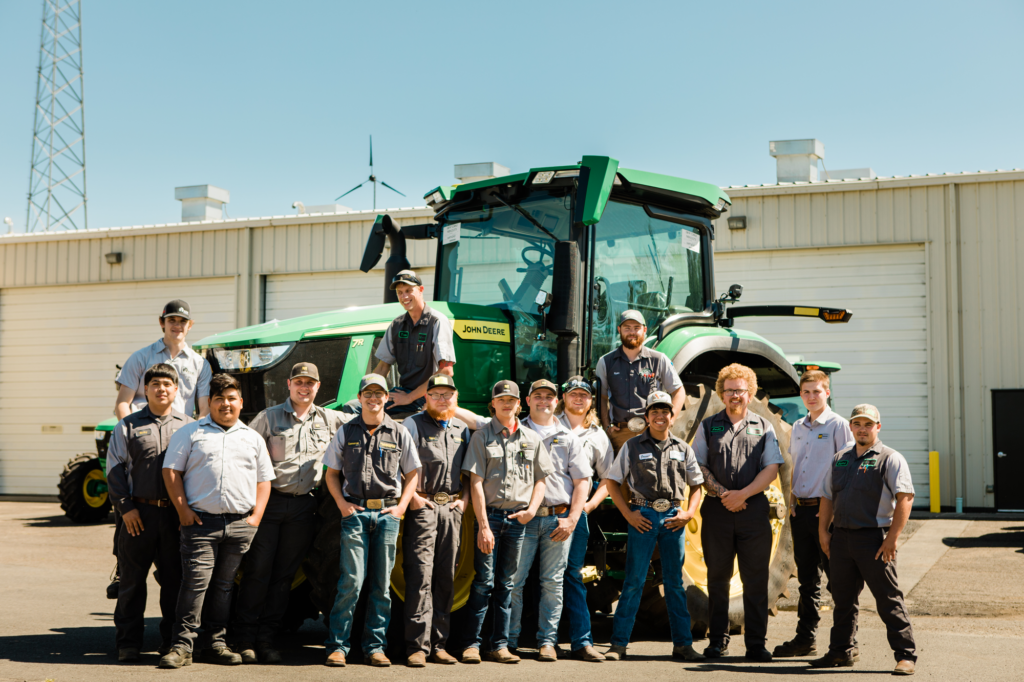 Careers in John Deere Tech
Join the Next Generation of Service Techs
At John Deere, well-trained service techs are in high demand. That's why the company supports associate degree programs at colleges like WWCC. In this unique program, you'll be sponsored by a specific dealership. During three paid work experiences, you'll enhance your skills and launch your career. And you'll graduate knowing there's a great job waiting for you.
Plus, at John Deere dealerships, there are lots of opportunities to advance. Deere supports employees with ongoing training. And past graduates have gone on to be sales reps, service managers and even store managers. Explore more John Deere careers.
Certificates & Degrees in John Deere Tech
Your associate degree in John Deere Tech can launch a lifelong career. With a unique blend of classroom learning, labs and on-the-job training, this program will get you quickly up to speed on the latest John Deere tech. You'll graduate with nearly 50 online certifications from John Deere University.
Loading program content from Acalog…
John Deere Tech Program Details