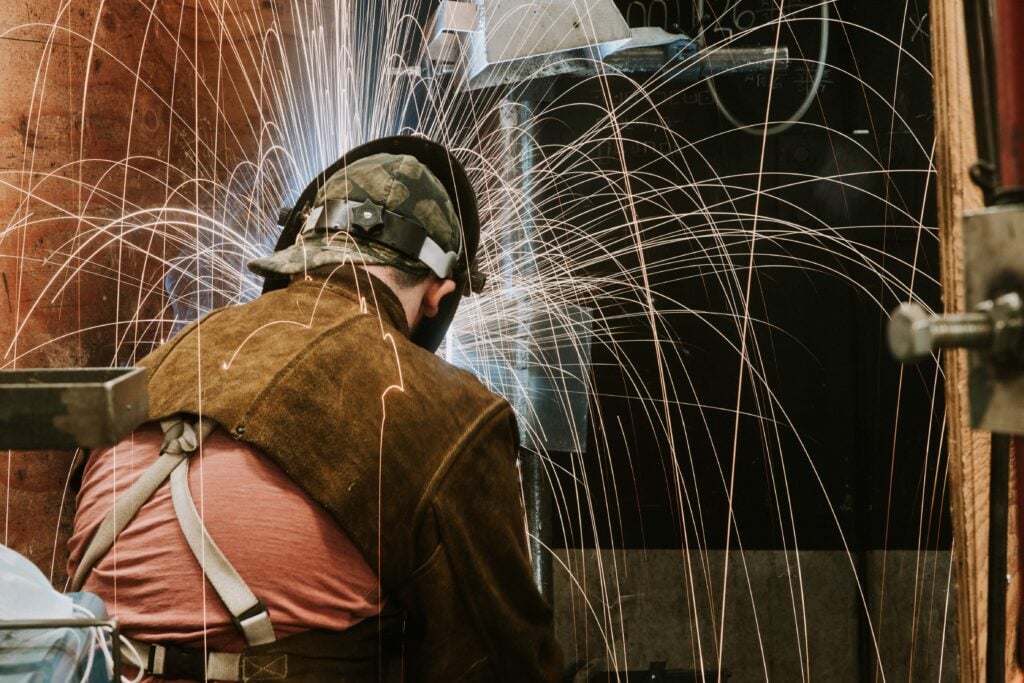 Careers in Welding
The World Always Needs Welders
Welders help build bridges, buildings, pipelines, power plants, cars and airplanes. They work indoors and outdoors in shipyards, railroads, factories, farms and construction sites. And there's a steady need for skilled welders in the job market. So your chances of finding a job that pays well are good.
With a welding certificate or associate degree, you'll be ready to work fast — with less debt than a four-year degree. And as a welder, you'll have valuable skills you can take anywhere. If you don't want to be stuck at a desk all day, if you like to work with your hands and see the results, welding could be the right career for you.
Certificates & Degrees in Welding
With just three quarters of classes, you can earn a welding certificate that covers the most in-demand types of welding. For more in-depth training, you can choose a two-year degree. And by the end, you'll have earned at least one WABO (Washington Association of Building Officials) certification. That can help give you an edge in the job market.
Loading program content from Acalog…
Loading program content from Acalog…
Loading program content from Acalog…