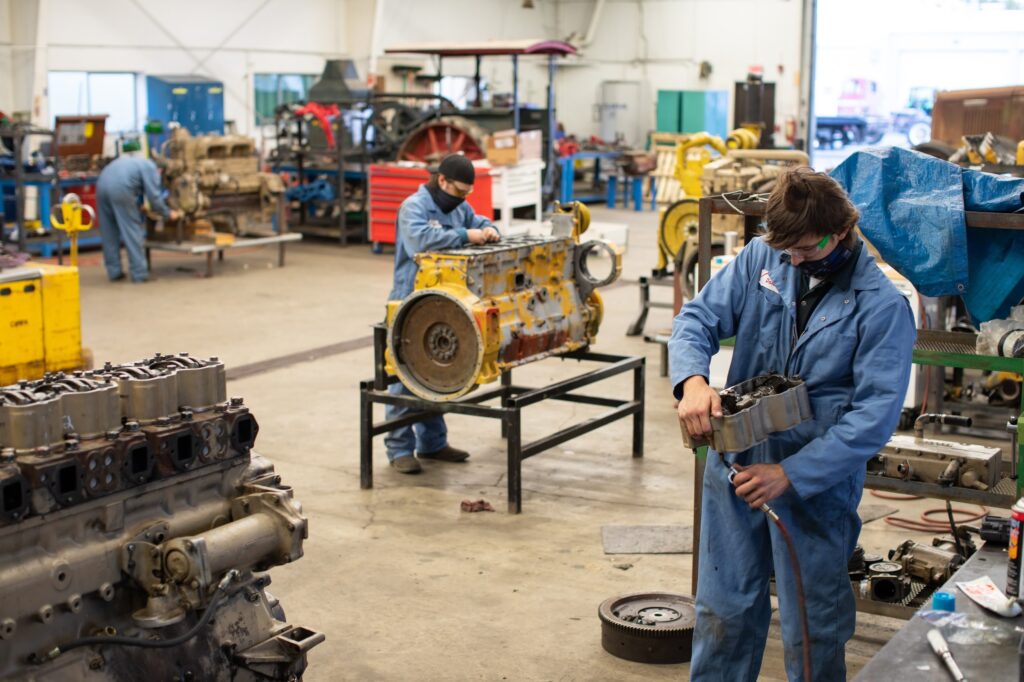 Careers in Diesel Technology
Big Vehicles Demand Big Talent
If you have the skills to work on diesel engines, there are good jobs out there for you. You'll know how to repair and maintain heavy trucks, buses, cranes, bulldozers, tractors, combines and more. That means you could work for a repair shop — or for a company that maintains its own fleet. You could work on vehicles used in trucking, construction, logging, mining or farming. And you'll spend your days in hands-on work that's fun and challenging.
Certificates & Degrees in Diesel Technology
After your first year in the Diesel Technology program, you'll earn a certificate that shows you've mastered the basics of diesel repair. After two years, you can walk away with an associate degree showing you've had even more advanced training. And if you stick around for a third year, you can earn a dual degree in Automotive Repair Technology.
Loading program content from Acalog…
Loading program content from Acalog…
Loading program content from Acalog…
Diesel Technology Program Details