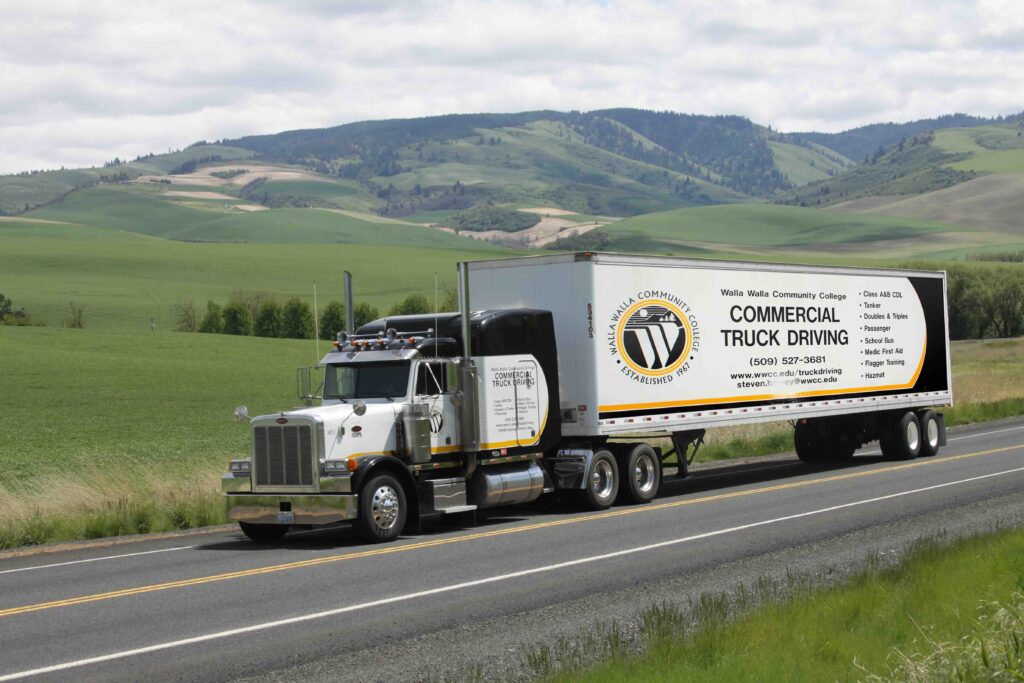 Careers in Commercial Truck Driving
Drivers Are in Demand
Trucks are an essential part of the shipping industry. They carry nearly all goods at some point in their journey from producer to customer. The trucking industry has a shortage of skilled drivers. And the need is only projected to rise over the next 10 years. Truck driving can be challenging, with long hours on the road and strict schedules to keep. But with drivers in high demand, the salary and benefits can be well worth it. And if truck driving full-time isn't for you, a CDL can help you get other jobs in farming, construction, vehicle repair and more.
Certificates & Degrees in Commercial Truck Driving
This one-quarter certificate will prepare you to take the Class A CDL knowledge test and skills test for Washington. A Class A CDL is the highest-level driver's license you can earn. Within a few short months, you can be in the workforce earning money faster than many other trade programs.
Commercial Truck Driving Program Details
Weeks to Earn a Certificate
In CDL Scholarships Available
Projected Job Openings Each Year