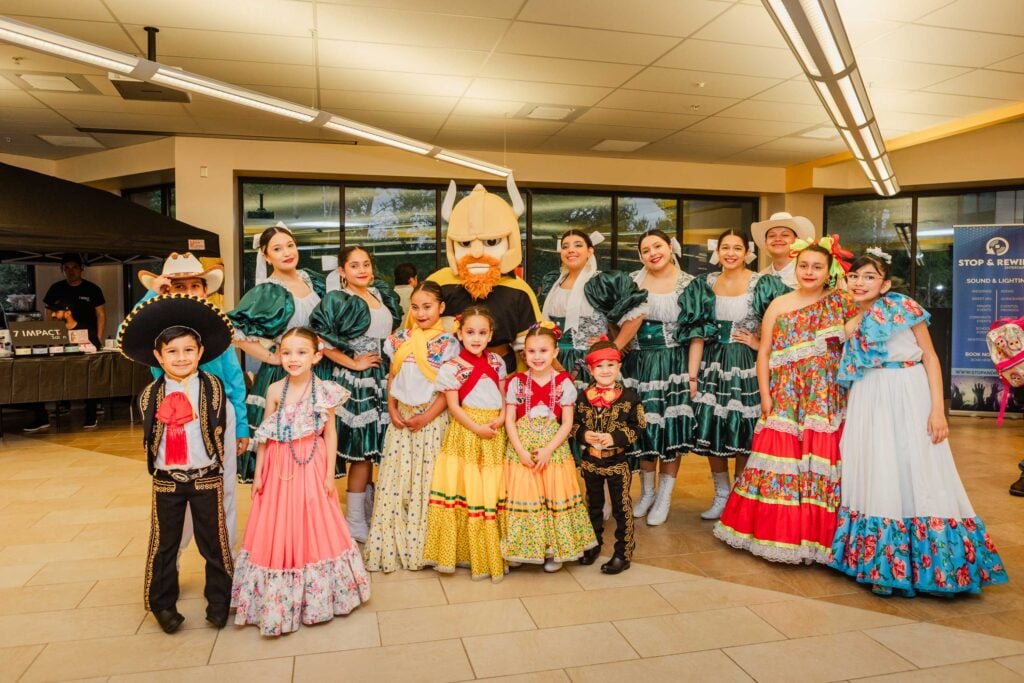 Careers in Spanish
Language Skills Speak for Themselves
The U.S. is home to the second largest group of Spanish speakers in the world. Being able to speak Spanish can give you access to a wider range of jobs. You could translate or interpret for others. You could teach English as a second language — or teach Spanish to high school or college students. Or you could connect with Spanish-speaking co-workers and clients in business, healthcare, tech, social work and other fields. Speaking Spanish is a key skill that will make your resume stand out to employers.
Certificates & Degrees in Spanish
If you'd like to continue studying Spanish at a four-year college, you can transfer after earning your associate degree here. You'll complete your general ed courses before you go, so you can start with junior standing — and jump straight in to upper-level coursework.
Loading program content from Acalog…
Spanish Program Details
Practice Spanish communication skills with emphasis on interpersonal communication.
Identify and discuss principal areas of difference between American and Latino cultures.
Compare and contrast the construction and use of Spanish and English and demonstrate an increased grammatical and syntactic competency in both languages.
Demonstrate competence in reading, writing, speaking, and listening to Spanish as measured by ACTFL standards and O.P.I. criteria.
At WWCC, we'll help you find scholarships that may be open to you. Scholarships provide money for school that you don't have to pay back. They can be used for things like tuition, books, tools and fees. They come from sources like the WWCC Foundation, local businesses and private funds. Some WWCC programs also have scholarships for students working toward a certain certificate or degree. You might qualify based on good grades, financial need or the potential to benefit from school. The bottom line: You have options. We'll help you explore them at WWCC.
There are lots of ways to pay for college. We will work with you to find the right mix of support so that you can go after your dreams. Talk with us to learn more about:
Financial aid — grants, scholarships and student loans.
Workforce Education Services — support for students on workforce training pathways.
Warrior Pledge — covers needs not met by other financial aid.
Flexible payment plans — low monthly payments with no interest.
Work study — work part-time on campus while you earn your degree.
Emergency funds — for students who are struggling to make ends meet.
You can go to college. Start exploring your options today.