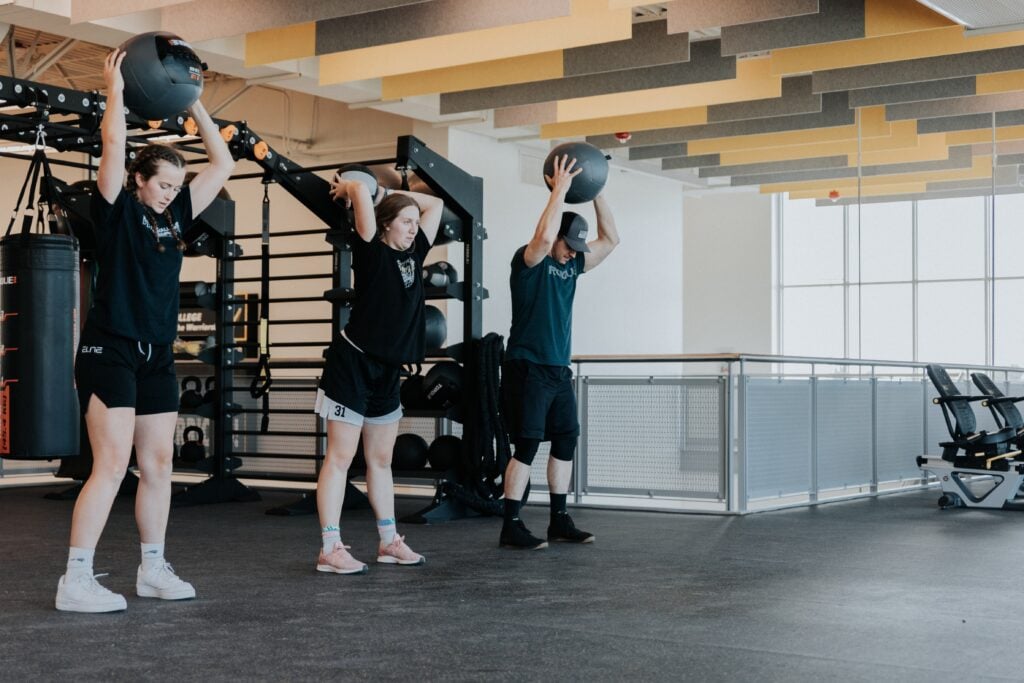 Physical Education & Recreation
Careers in Physical Education and Recreation
Make a Living From Fitness and Fun
There are so many ways to have a career focused on sports, fitness, recreation or health. If you love being in the thick of the game, you could become a coach or referee. If you love working with kids, you could teach PE or health in schools. If a healthcare career sounds good to you, there's physical, recreational or occupational therapy. Whatever direction you decide to go, it all starts with an associate degree from WWCC.
Courses in PE & Recreation
At WWCC, you can take classes in specific activities, like walking/jogging, strength training, and yoga. Or you can try your hand at a variety of sports — from archery to rodeo to volleyball. You'll also have access to classes about the science of fitness, stress management, outdoor recreation and diversity in sports.
Physical Education and Recreation Program Details
Practice a variety of strategies and techniques to improve fitness level.
Recognize basic lifestyle habits associated with lifetime fitness.
Explore basics of outdoor recreation, diversity issues in the sporting world, personal and community health, stress management, and the prevention and care of athletic injuries.
At WWCC, we'll help you find scholarships that may be open to you. Scholarships provide money for school that you don't have to pay back. They can be used for things like tuition, books, tools and fees. They come from sources like the WWCC Foundation, local businesses and private funds. Some WWCC programs also have scholarships for students working toward a certain certificate or degree. You might qualify based on good grades, financial need or the potential to benefit from school. The bottom line: You have options. We'll help you explore them at WWCC.
There are lots of ways to pay for college. We will work with you to find the right mix of support so that you can go after your dreams. Talk with us to learn more about:
Financial aid — grants, scholarships and student loans.
Workforce Education Services — support for students on workforce training pathways.
Warrior Pledge — covers needs not met by other financial aid.
Flexible payment plans — low monthly payments with no interest.
Work study — work part-time on campus while you earn your degree.
Emergency funds — for students who are struggling to make ends meet.
You can go to college. Start exploring your options today.