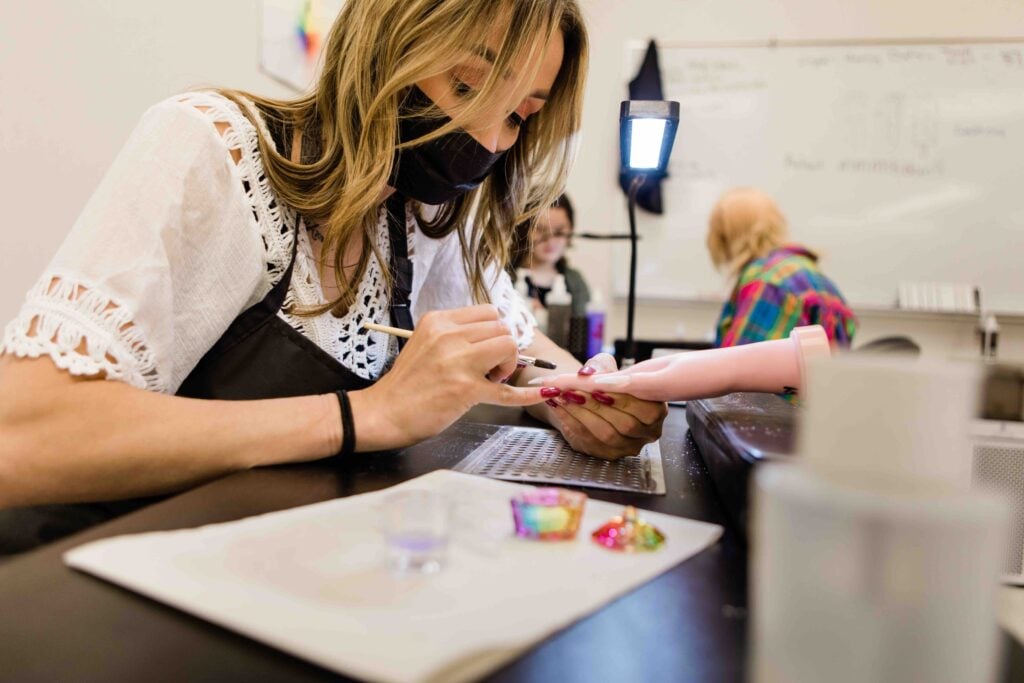 Careers in Nail Technology
A Fun and Flexible Career
Picture spending your days chatting with clients, thinking up cool designs, solving nail problems and helping people walk away with more confidence. As a nail tech, you'll have a flexible schedule, low stress and highly creative skills to use every day. You could work in salons, on cruise ships or at trade shows. Or you could share your nail art on social media. You could even embrace the challenge and freedom of owning your own salon.
Certificates & Degrees in Nail Technology
You'll get more than 600 hours of training in the Nail Tech program. So you'll be well-prepared to get a job in any nail salon — or even start your own.
Loading program content from Acalog…
Nail Technology Program Details